Tilt is your Ultimate Tailgating Gear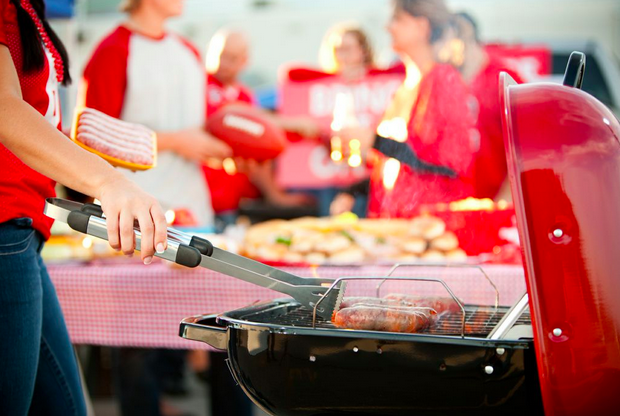 Picture this: you're setting up a tailgate and laying out your carefully catered spread of meats. You've set up the chairs, fired up the grill, and are about to open a beer when you realize—you've forgotten a bottle opener. The ultimate rookie move.
To make sure you never find yourself looking like an amateur, we've pulled together a comprehensive tailgating gear checklist for you to use, memorize, or stick on top of your cooler. You're welcome.
ESSENTIALS
A grill
Extra lighter fluid for the grill
Matches
Grill tools (tongs, spatulas, basting brush)
Serving dishes and tools
Utensils (plastic, for simplicity's sake)
Food & drink
Cups & plates
A cooler filled with ice
Trash bags
Paper Towels
Folding chairs
A tent/canopy for bad weather days
Sunscreen
Bottle opener
Masking tape
Sharpies
Game day jersey
NICE TO HAVES
Portable trash bin
Music
TVs
Lights for early morning or evening games
Portable games like bean bag toss
Deep fryer
Binoculars
Jumper cables
OH YOU FANCY, HUH
Meat thermometer
Bacon Grilling Rack
Tablecloths
Tiki bar
Hand sanitizer
Portable Jello shows (in your team colors!)
Want an easy way to split costs for your tailgate or fantasy football?  Start a Tilt, it's Free!